Welcome to the Grimm Fairy Tales Presents: Oz Wiki
Welcome to the Oz Wiki. This site is dedicated to gathering and sharing information about the various Oz stories put out by Zenescope Entertainment, Inc. This includes the current Oz series all the way back to Thane's first appearance in Grimm Fairy Tales as well as any future Oz stories they may put out. The series is just starting, but there's still a lot to do since Oz has already popped up a time or two before, from Thane to the glimps seen in the 2012 Giant-Size comic, lets get caught up in Oz.
If you want to help create and maintain this wiki, hop right in and start editing. Just make sure to maintain the format of the pages and only add information that is related to the comics or those who have worked on them. To help with this, make sure you read the Rules for This Site before you get started. Information about characters as seen in other Oz stories may be used for comparison, but may not dominate the articles about the characters.
What is most needed at present is people who have read the issues and are good at creating extended summaries as well as people who can provide information and/or pictures of both the characters and the creative team. As of today, November 22, 2017, this wiki contains 124 articles and 620 images.
Next issue:Oz #1

Written by: ??
Art by: ??
Release date: ??

Written by: ??
Art by: ??
Release date: ??

Annual Series

Oz does not have any annual series.

Completed Series

No completed series at present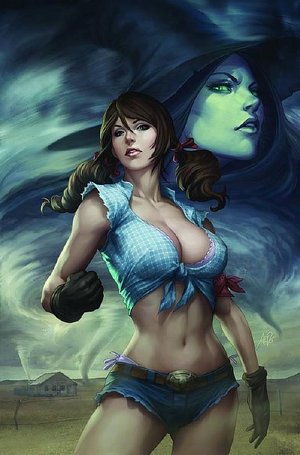 Recent Uploads
Quote of the Month
Template:QOTM
Video of the Month
Template:VOTM
Poll-of-the-Month
What Oz character you most curious to see Zenescope's version of?

 

This is the first poll on this site.
Ad blocker interference detected!
Wikia is a free-to-use site that makes money from advertising. We have a modified experience for viewers using ad blockers

Wikia is not accessible if you've made further modifications. Remove the custom ad blocker rule(s) and the page will load as expected.